MEET THE PEOPLE BEHIND WINESECRETS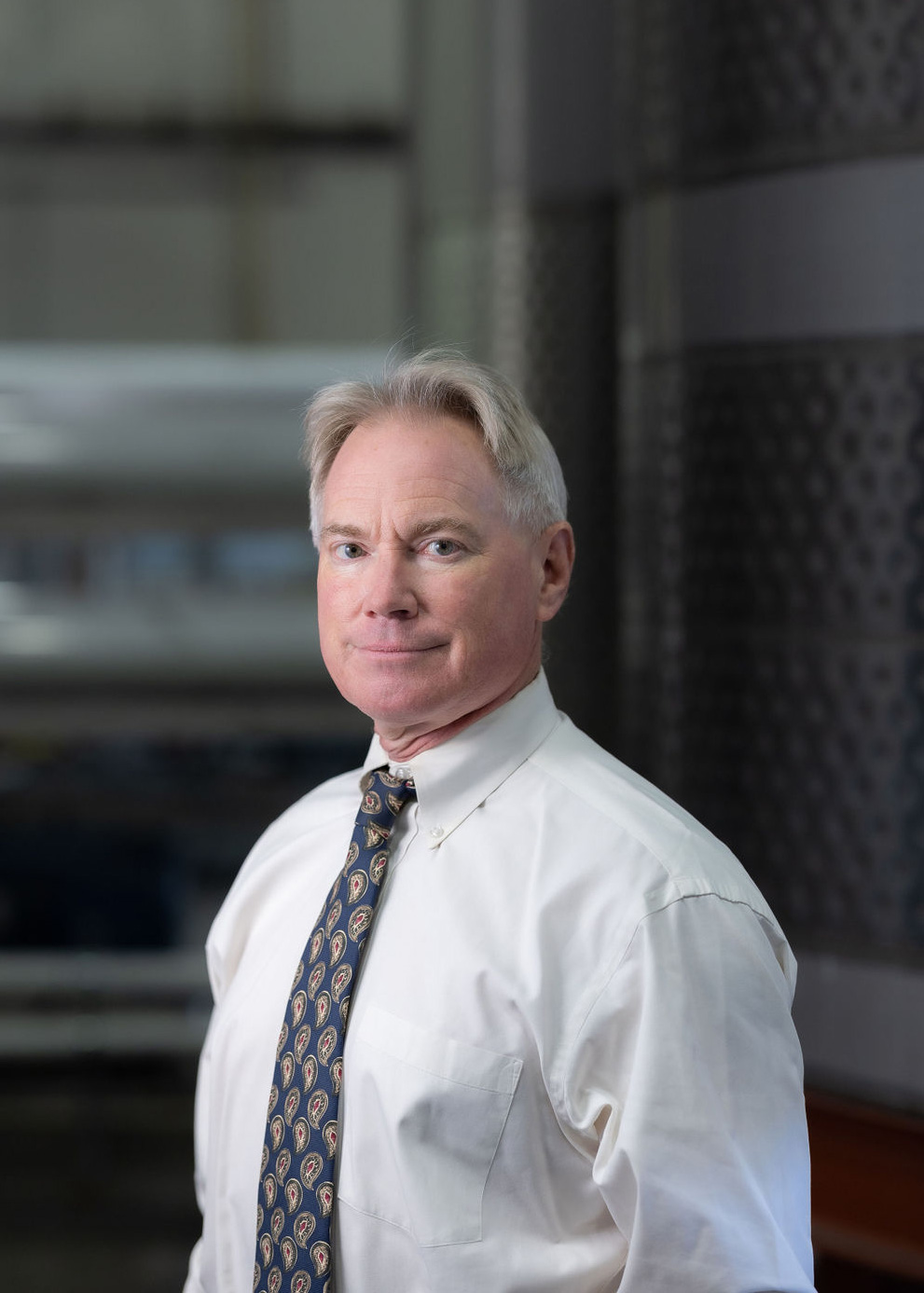 Eric Dahlberg

  –  President & Founder
Eric has carefully constructed a team driven by curiosity, and a genuine desire to solve technical challenges. Eric has spent his career applying scientific solutions to difficult technical problems. He grew up in Calgary, Canada, and graduated from Williams College in 1985 with a degree in Chemistry. He joined the US Army and was posted to the Presidio of San Francisco, where he assisted in a variety of medical research projects over the course of three years. As a Bay Area transplant who moved to Napa in 1994, he developed an avid interest in local wines.
After his military service, he began a career in the environmental remediation industry, spending the better part of 12 years engaged in efforts to recycle Northern California's military bases.
In 2000, a small winery he was involved with employed Reverse Osmosis (RO) technology to reduce the concentration of alcohol in their wines. The improvements to the wines were amazing! Fascinated, Eric founded Winesecrets in 2002 to share these new filtration technologies with more winemakers.
In 2003, Winesecrets was awarded a three-year contract by the California Energy Commission to demonstrate Electrodialysis filtration technology to wine producers in California. Winesecrets' offering grew to include RO, ultra-filtration, microfiltration, distillation, centrifugal clarification and electrodialysis, and in a variety of experimental wine production techniques. Winesecrets has been located in Sebastopol/Sonoma County since 2008, where it operates a beverage production facility and distillery.
Eric's fascination with making things work and making things that work has lead the company into Advanced Manufacturing of filtration systems for wine, water, and other fluids.
Travis Smith

  –  Director of Operations
If you needed Winesecrets filtration systems to fix a rainy day, Travis would know how to do it in a cost efficient way.
Travis Smith has been with Winesecrets for over 12 years.  He got his start in a hands-on distillation role, and has been promoted continually since.  He became the Director of Operations in January 2018. In this role he supports the day to day management of the company as well as participating in the leadership group to define and execute the company's strategic goals. With over 20 years of wine and spirits production, Travis has extensive knowledge of business operations, personnel and facility management, technical winemaking and distilling practices, and alcoholic beverage compliance.
Travis received his Bachelor of Science degree in Conservation Resource Studies from the University of California, Berkeley in 1997. His undergraduate studies instilled in him a deep regard for environmental stewardship and social justice, which he strives to incorporate into his personal and professional life. He earned his MBA in Wine Business from Sonoma State University in 2021.
Travis lives in Sebastopol, CA with his wife, two children, and their little dog Rosie. Outside of work he enjoys spending quality time with his family, hiking, camping, gardening, foraging wild mushrooms, and training jiu jitsu. He is very at home in his kitchen and has recently developed a passion for baking sourdough bread to accompany his homemade paella.
If you have an outsized technical challenge, Travis's deep knowledge and extensive experience will help you get ahead of it.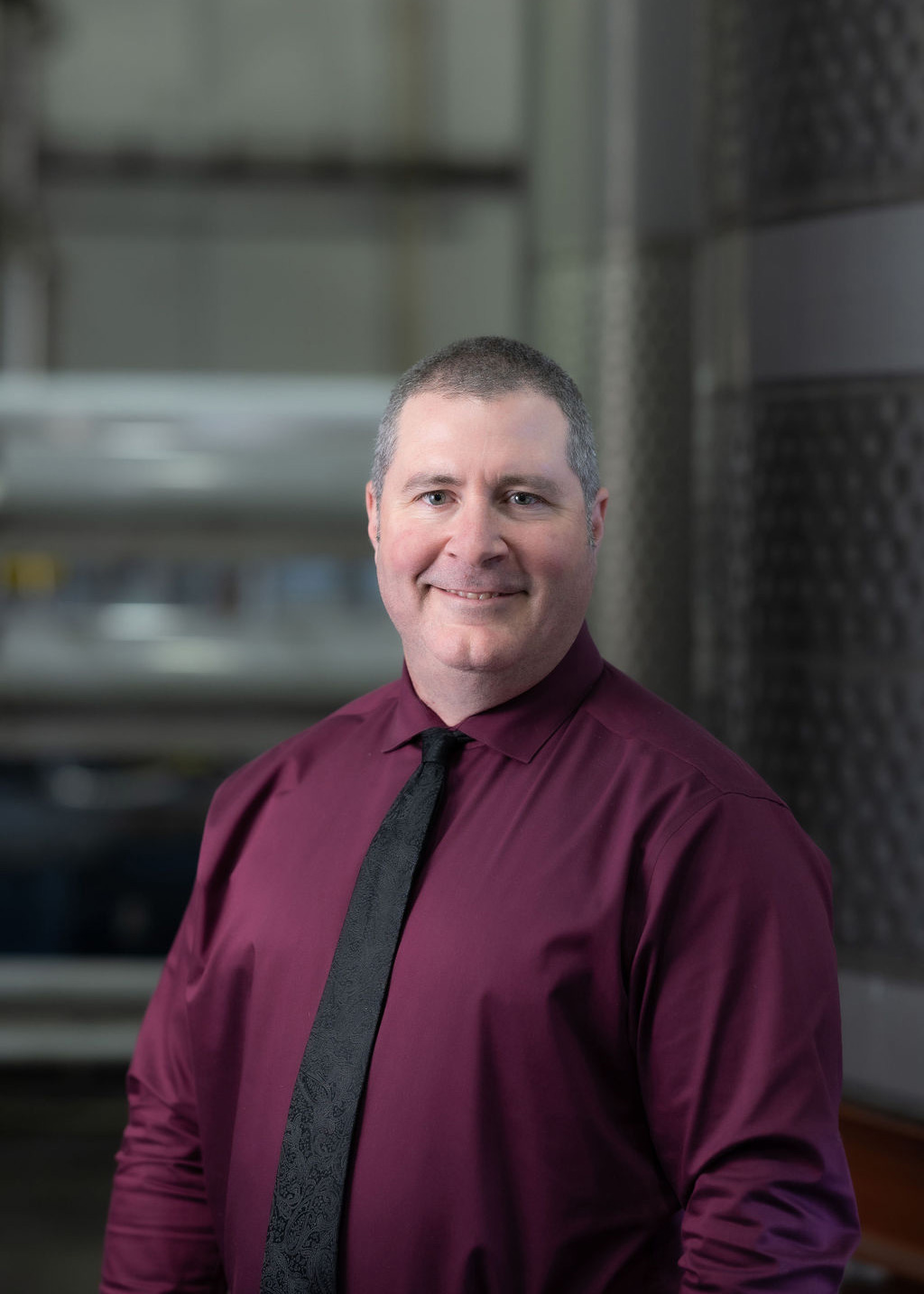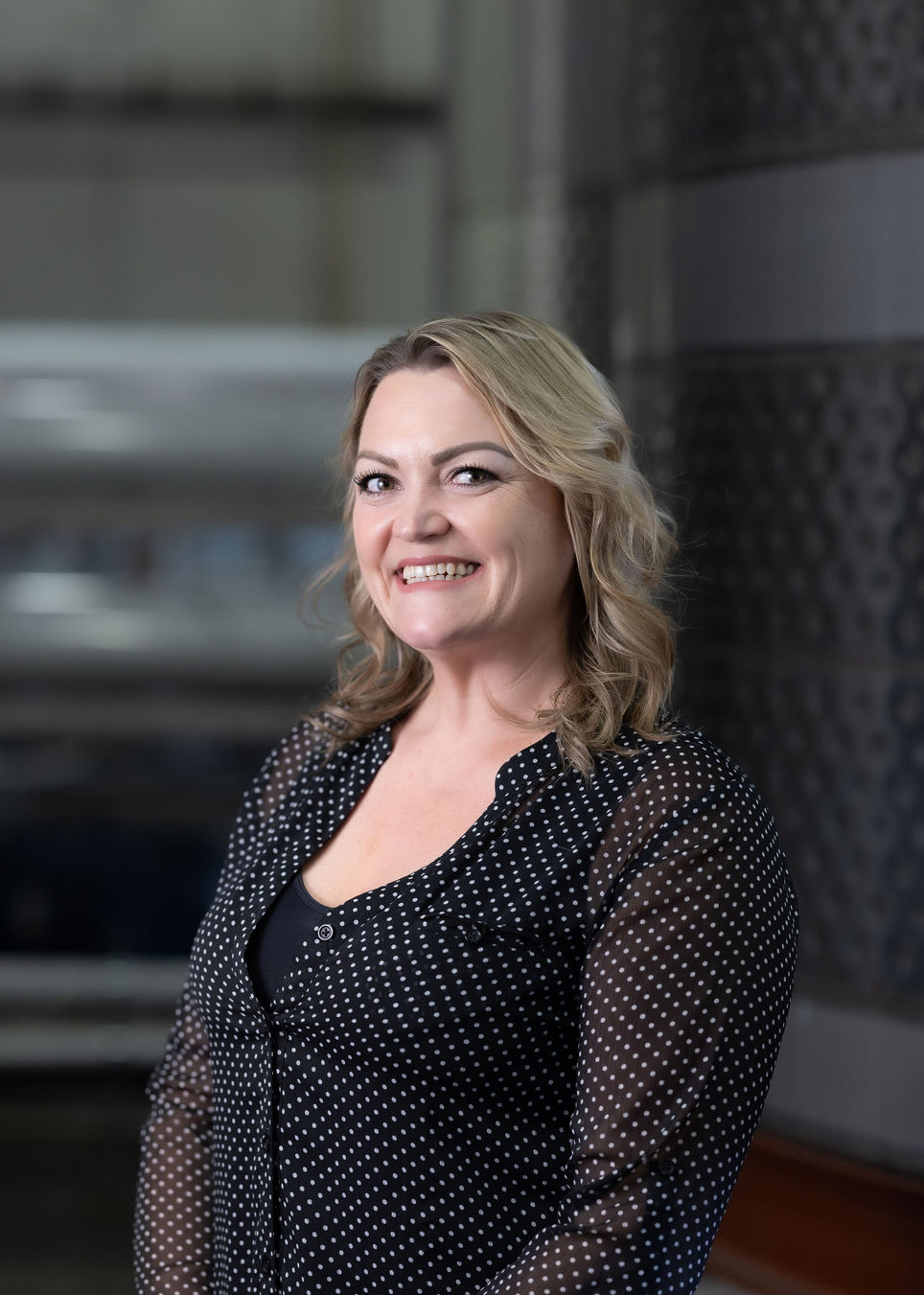 Jacquelynn Eaton

 – Inside Sales Manager
Jacque (pronounced Jackie) is your Fixer: she is the easy path to getting our products and services when you need them.

Jacque joined Winesecrets in 2013 and was promoted to Customer Care Supervisor in 2017. She is highly regarded by customers and co-workers alike for her acumen, friendliness and professionalism. Her expertise lies in managing client relationships and order flow for all products and services.
Jacque is thrilled to be part of a team that provides innovative tools and solutions for problematic wines and water treatment processes, along with helping to maintain the desired character in already great wine. She finds working with local and distant winemakers to achieve the quality they strive for to be tremendously satisfying. 
Jacque loves working with a great group of people at Winesecrets, who value balance between career goals and family life. When not working at Winesecrets, Jacque enjoys camping and outdoor activities with her husband, their two sons and golden retriever, Doc, in addition to the occasional wine tasting here and there.
Chris Smith

  –  Production Manager
Chris is pretty much "That Guy" who can get it done when it comes to all things Winesecrets.
Chris Smith is a highly skilled 2nd generation wine processing technician with over 20 years of experience in reverse osmosis filtration and continuous column distillation. Starting as a cellar technician, he worked his way up to becoming Production Manager, gaining general knowledge and experience in every position involved in wine production, filtration, and packaging along the way.
Chris has been with Winesecrets for the past 15 years, he continues to consistently demonstrate his commitment to meeting customer goals, expectations, and deadlines. Through his extensive experience and technical expertise, Chris has helped many winemakers achieve their desired results, whether it be improving wine quality, reducing costs, or optimizing production processes.
Chris has East Coast roots with a California soul. Both at home and at work Chris embodies Master Yoda's philosophy of "Do or do not, there is no try".
With a passion for wine processing and a dedication to delivering top-notch service, Chris is a valuable asset to Winesecrets and our customers looking to enhance their wine profile and achieve quality production.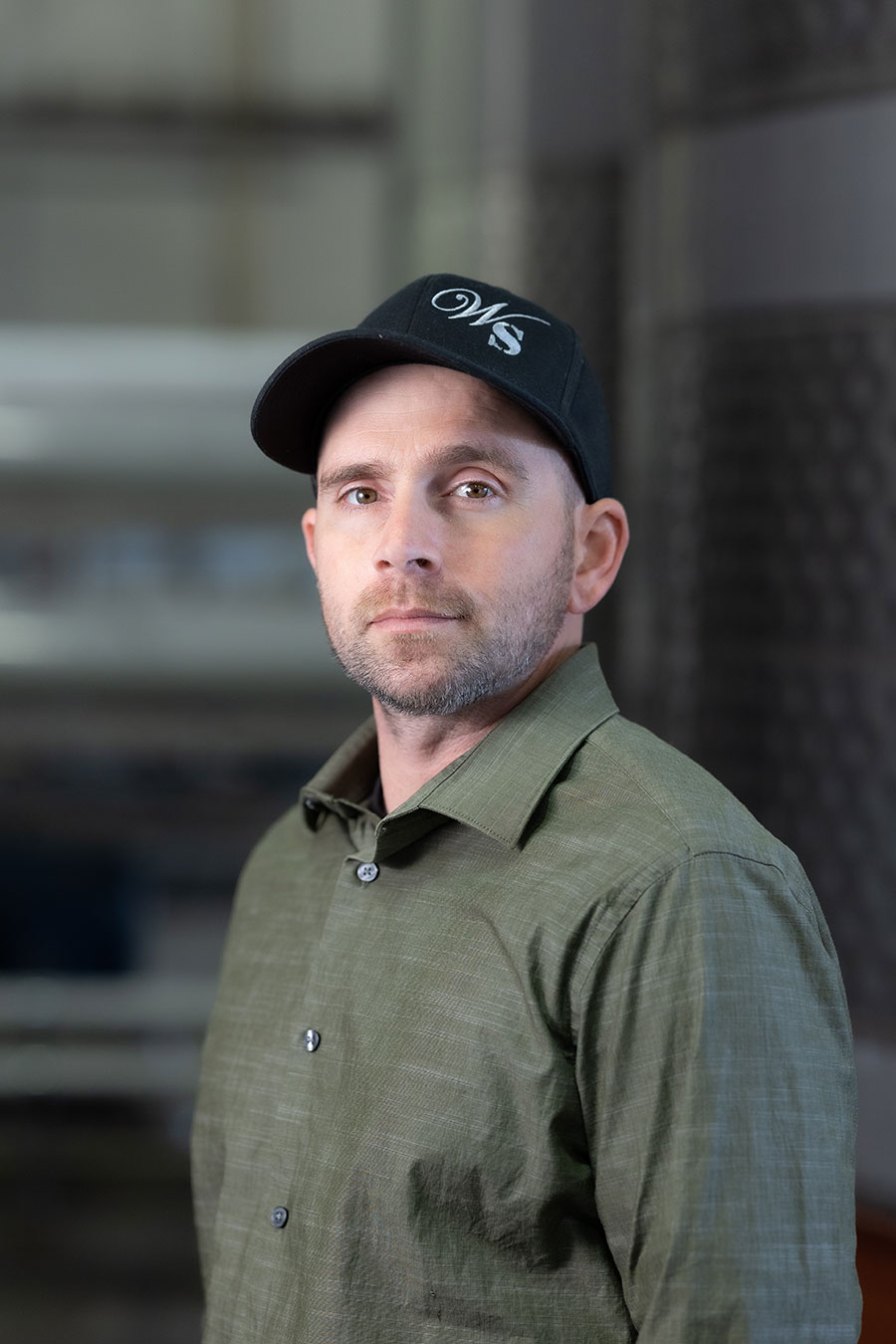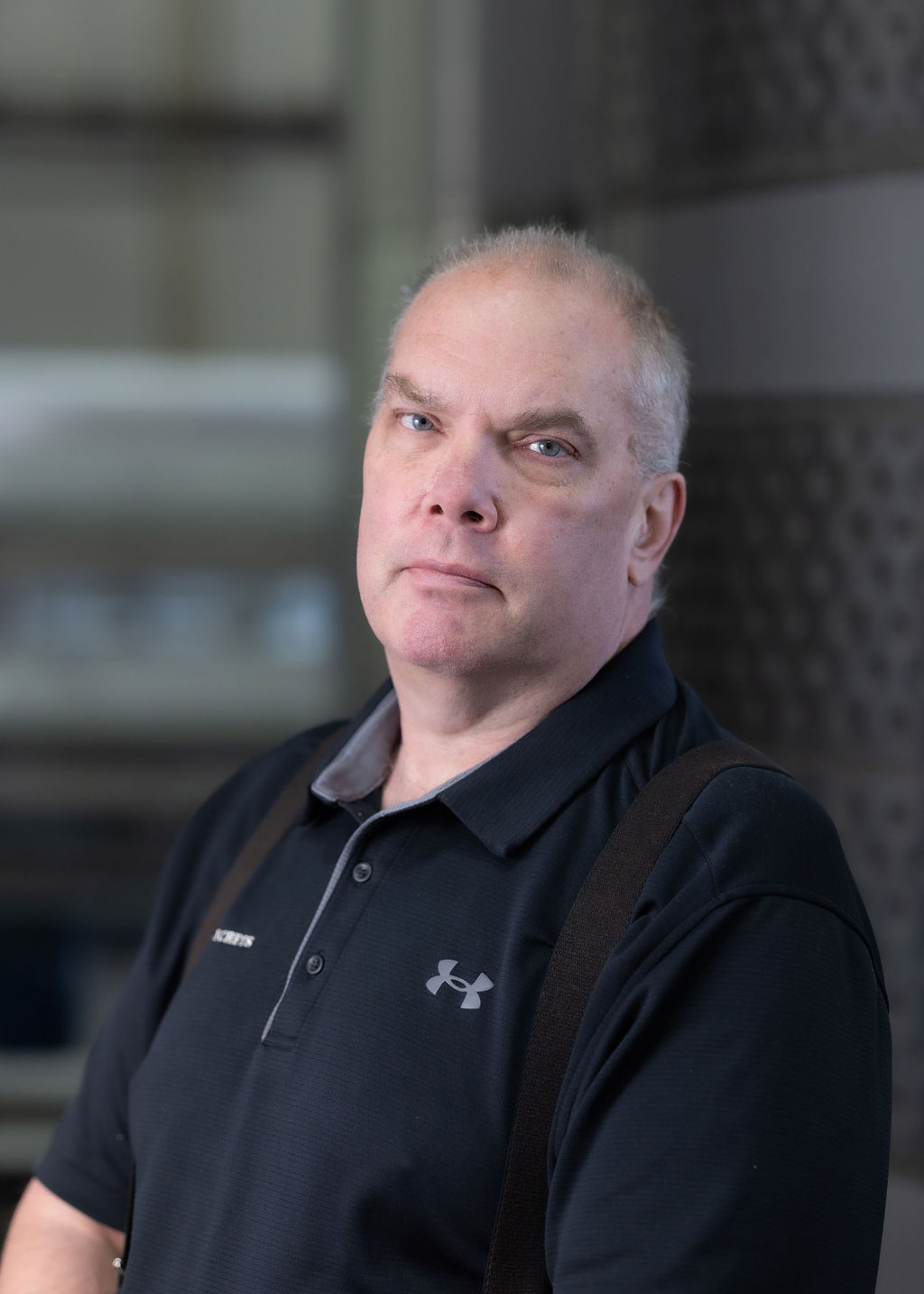 Steve Sitkiewitz

  –  Engineered Solutions Supervisor
Steve creates automated solutions to our customer's production opportunities.
Steve Sitkiewitz joined the Winesecrets team in 2021 to lead the Engineered Solutions Group. His 30+ years of experience in water and fluid treatment applications range from ultrapure water generation to seawater desalination. 
Holding four patents, his expertise includes process design, membrane and filtration systems, ion exchange and advanced oxidation.
Looking forward, Steve is excited by the opportunity to leverage both his and Winesecrets' unique skills and collective knowledge base into specialty process filtration and water recovery/reuse applications.
A Wisconsin Native, Steve has a Chemical Engineering BS from the University of Wisconsin-Madison and a Ph.D. from the University of Texas at Austin. In his spare timea, Steve enjoys hiking the Northern California forests.
Steve's deep expertise in tangential flow filtration along with a high level of skill in programming and automation is bringing continuous improvements to the systems we make.
Warren Stief

  –  Senior Technician
If you need someone to teach you how to get the best results with our cutting edge filtration systems, Uncle Warren is your guy.
Warren Stief has been the Lead Technician at Winesecrets since 2012. Prior to Winesecrets, Warren performed some of the first mobile RO Alcohol Adjustments and mobile VA removal filtrations in the wine industry. Warren has been with Winesecrets since 2008, and was promoted to Senior Technician because of his dedicated service, leadership skills and decades of experience. As such, he is often employed as an operator trainer on rented or newly delivered systems.
Warren is from Rock Island, Illinois. After studying Business and Marketing at UNLV and moving just about everywhere in the United States, he arrived in the Bay Area in 1983, and has been here ever since. Warren helped found a microbrewery in Novato, CA. Though this venture lasted only a few years, the knowledge gleaned was priceless and his interest in alcohol production was fueled, leading him to the wine industry.
He lives happily in Santa Rosa with his wife Traci and continues to build on more than two decades of wine filtration work.
You know your project is in good hands when Warren is in charge of it.