WINE AND WATER TREATMENT MEMBRANES
AVAILABLE FOR CROSSFLOW SYSTEMS
WINEMAKING CHALLENGE:

TANGENTIAL FLOW NEED REPLACEMENT MEMBRANES:
Membranes for Ionic Reverse Osmosis (RO), Molecular RO and Ultrafiltration must be replaced over time.
The RO membranes are fouled

What if we try a different membrane?

Our water system is not operating at capacity.
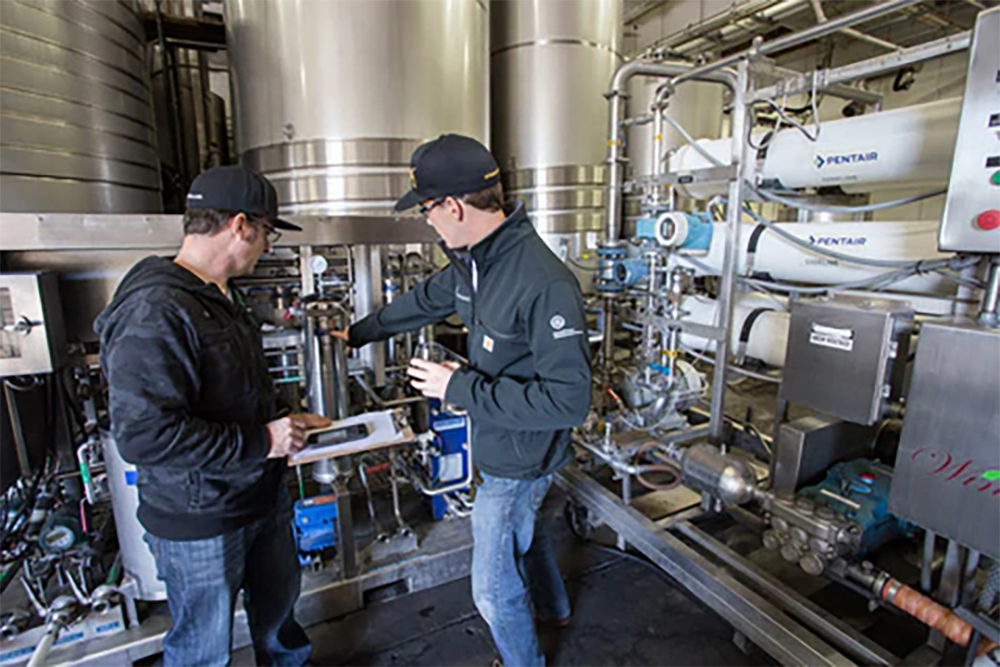 With time or heavy use, RO membranes will have pores clogged with material than cannot be removed.
Different applications call for different membranes. Maybe a different pore size? Maybe a different membrane configuration?
Membranes are available for water systems as well as wine systems.
WINESECRETS CAN GUIDE YOU THROUGH THESE CHALLENGES.
Winesecrets has teamed up with VEOLIA Water Technologies & Solutions to ensure that our customers are getting the best possible membranes for their wines. Winesecrets is the VEOLIA Channel Partner For Water & Process Technologies. Products include:
4″ and 8″ Ionic Reverse Osmosis (100 MW) membranes
4″ and 8″ Molecular Reverse Osmosis (200 MW) membranes
4″ and 8″ Ultrafiltration (1,000 – 100,000 MW) membranes
Membranes for water purification systems in a variety of sizes
Your machine, regardless of manufacturer or size , is processing again:
Wine treatment is on schedule.
A change in membrane technology allows for different treatment options.
Water system is back on-line.
Winesecrets has been associated with membrane technology for over 20 years. Your benefits of choosing to work with us include:
Expertise: Direct access to SUEZ vast membrane knowledge along with Winesecrets extensive wine processing experience
Inventory: Winesecrets has the membranes and spare parts you need to repair or maintain your high-end filtration device.
Winesecrets has conducted tangential flow filtration millions of gallons of wine throughout North America with an array of membrane technologies. Let our experience help you select the best membrane for your replacement needs.
CONTACT US FOR ALL YOUR MEMBRANE NEEDS
Ready to take the first step? By filling in the request below, we will begin the process of preparing a customized solution to your winemaking challenge. Our team of professionals is ready to share decades of wine production knowledge with you. We love a challenge! And will do our best to ensure you are realizing superior results.