RED WINE COLOR CONCENTRATION
WINEMAKING CHALLENGE:

RED WINE COLOR DOES NOT MEET EXPECTATIONS. YOU PREFER NOT TO USE A STOCK COLORANT.
Marketing wants a more intense appearance.

The color was better last year

We produce Estate Bottled wine

Aroma and flavor are acceptable, but wine lacks the color requested by marketing.
Vintage variation and unexpected weather conditions can affect color.
Stock colorant will affect "Estate" designation.
WINESECRETS CAN GUIDE YOU THROUGH THIS PROBLEM
Winesecrets now offers a Custom Colorant to improve red wine color intensity. The color product is made from your fruit or fruit you designate, so you get exactly what you want.
Red fruit of your choice is extracted with Flash Détente.
Resultant highly colored wine is concentrated with Ultrafiltration. A resultant by-product is lightly colored. Ideal for a Rosé program or for bulk sales.
Produce as much or as little as you need.
Custom Colorant adds color to your wine.
Intensity (Absorbance at 420 nm + 520 nm) increases to bring about a richer, darker appearing wine.
The colorant favors red pigments (520 nm) bringing more red character and less brown color. Your wine matches or exceeds color from prior vintages.
Marketability and perceived quality increase. Wine is judged on flavors and aromas and not appearance.
Produced with your fruit or wine, estate designation stays intact.
Custom Colorant is wine with no residual sugar or increased alcohol made from vinifera grapes: Your benefits of using this product include:
Wine Integrity: Your wine is 100% vinifera. The competitors color additive is made from a hybrid bred with vitis rupestris.
Wine consistency: Concentrate additives derived from hybrid grapes bring along distinct native characters and significant sugar.
Operational Efficiency: Filterability is not an issue as with juice concentrate additives.
Winesecrets is scheduling custom colorant operations for the 2018 vintage.  Our highly trained, professional staff can produce a wine additive that meets your specifications at your winery or at our central location in Sebastopol, CA.
WINEMAKING CHALLENGE:

WINE COLOR IS NOT AS EXPECTED OR DESIRED.
Color is an important factor in the perception of wine quality. When color is not as expected, you can experience challenges:
This does not look like Sauvignon Blanc

Does this look like last vintage?

Your white wine is too dark for its variety and style.
Your red wine is not as dark and dense as prior vintages
Someone has just blended a barrel of red wine into your white tank
WINESECRETS CAN GUIDE YOU THROUGH THIS PROBLEM
Start with Winesecrets' Test Track.  You can trial samples at varying color concentration or color removal levels to find the wine's best optimal hue.
After tasting your Test Track results, use Winesecrets Ultra Filtration (UF) for targeted color adjustment.  How does it work?
Membrane pore size, permeate and retentate volumes are selected to make the desired fractions
Ultra filtering red wine provides two separate wines that stand alone on their own merits: a partial concentration of color and tannin in a red wine (10-30%) can make it more robust.
Ultra filtration removes wine components which may be concentrated and utilized in other wines, resulting in very small process losses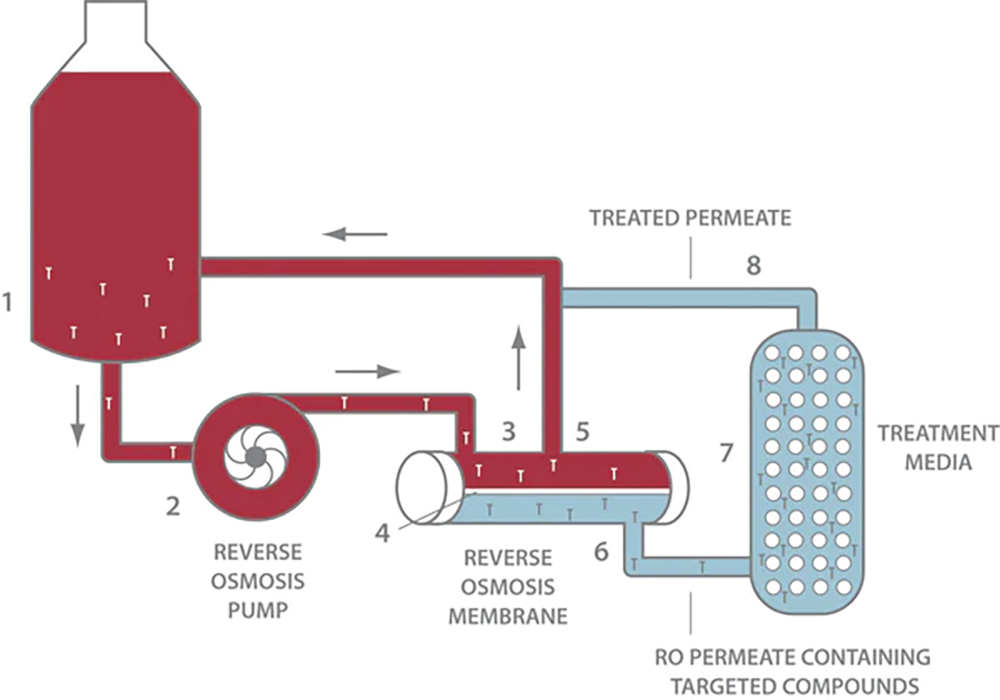 Winesecrets can correct color issues at rates up to 20 gallons per minute. Wines with color adjustment will be:
Reds with color consistent with other vintages.
Whites without oxidative browning; consistent with house style.
Accidentally miss-blended wine addressed.  The Winesecrets Difference
Winesecrets has conducted ultra filtration on over 500,000 gallons of wine throughout North America. Your benefits of choosing to work with us include:
Compliance: Winesecrets' UF  is the only color concentration method for wine that is TTB approved.
Capability: With varying pore sizes (10,000 – 100,000 molecular weight) UF targets the specific fractions for separation, allowing winemakers to achieve desired color outcomes.
Estate Service: Don't want to ship your wine until it is safely in the bottle? Winesecrets mobile UF is easily portable, allowing us to come to you.
Winesecrets has corrected wine color on fine wines for 15 years. Our highly trained, professional staff bring your wine to its desired color concentration.
Watch this short video to learn more
CONTACT US FOR YOUR ULTRA FILTRATION PROBLEM
Ready to take the first step? By filling in the request below, we will begin the process of preparing a customized solution to your winemaking challenge. Our team of professionals is ready to share decades of wine production knowledge with you. We love a challenge! And will do our best to ensure you are realizing superior results.