COMMERCIAL WINERY & DISTILLERY

WINE IMPROVEMENT TECHNOLOGY
Winesecrets' winery and distillery is located near Santa Rosa, in western Sonoma County.  We have cutting edge winemaking technology in a rustic industrial setting.
The Distilled Sprits Production plant has 3 distillation columns of differing sizes and purposes.  We are equipped to ship and receive beverages in bulk on a daily basis.  We have a fully functional laboratory, which includes our Test Track.
As a functional winery, we face all the challenges you do, save what to wear to a winemaker dinner.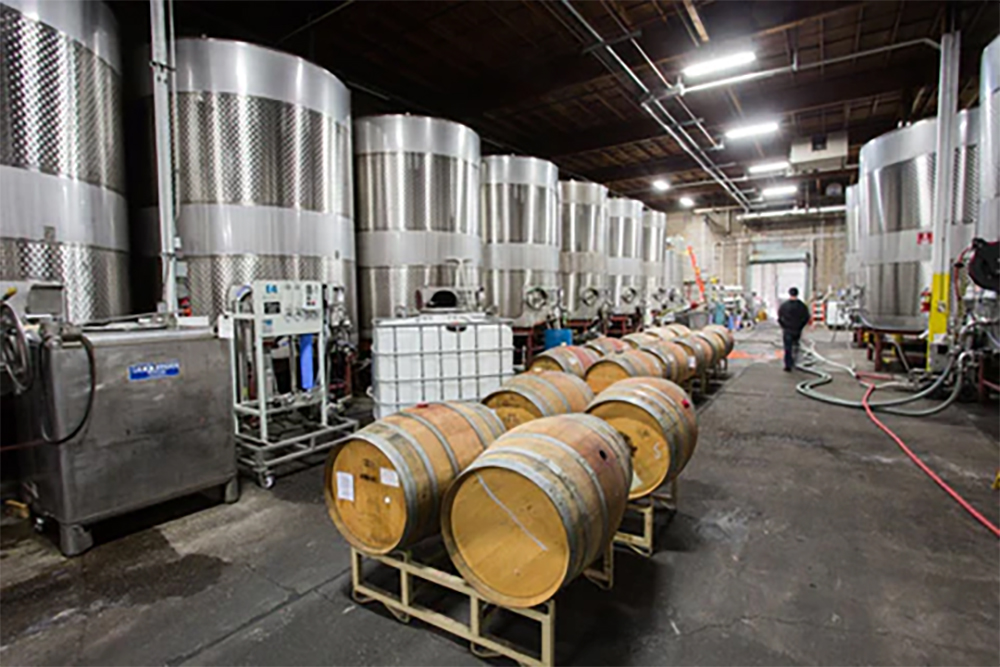 1446 Industrial Avenue
Sebastopol, CA 95472
United States
Local: (707) 824-2022
Toll-Free: (888) 656-5553
Fax: (707) 824-7905