THE PROFESSIONAL'S CHOICE
Winesecrets is "The Professional's Choice For Advanced Winemaking Solutions!" We strive to make winemaking more effective and efficient by offering power and capability to top wine producers through the newest global technologies and innovation.
We value the time, skills, and expert opinions of our team members. We are committed to their families and provide 100% healthcare benefits, flexible work hours, fair and equitable industry wages and foster a culture of winning in everything we do. Training, education and the quest for the next extraordinary advancement in our industry drive our daily focus. Our company will make a profit by generating sales, nurturing and educating our return customers and managing our social media content and exposure in the industry. We provide consistent employment, a fair brick and mortar return on our business and a financial advantage on their own businesses to our owners. Job satisfaction is very important for employees and owners, we will create a work environment that is enjoyable and profitable for all.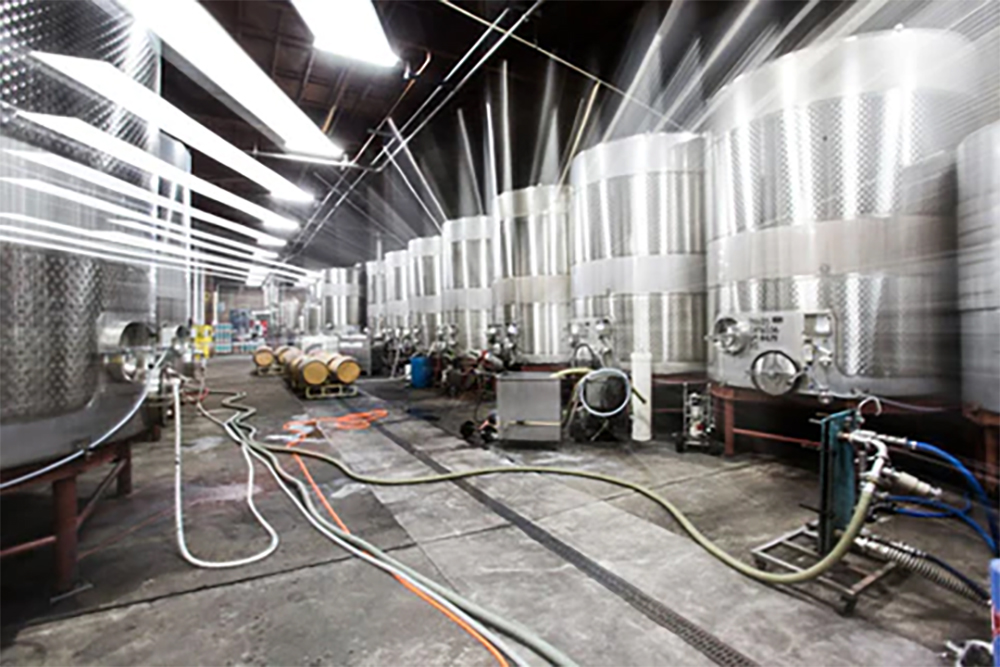 Winesecrets was founded in 2003 to bring STARS, an environmentally friendly solution for tartaric stabilization to the California market. The company accepted a grant from the California Energy Commission to prove the viability of this exciting technology. In 2005, Winesecrets won the "Flex Your Power" Award in the Innovative Products and Services category. "Flex Your Power" is California's statewide energy efficiency marketing and outreach campaign and is a partnership of California's utilities, residents, businesses, institutions, government agencies and nonprofit organizations working to save energy.
In 2008, Winesecrets acquired the reverse osmosis-based technologies and alcohol-adjustment services of Sebastopol, California based Vinovation Inc. The acquisition allowed Winesecrets access to other filtration technologies including Brush-Fire Smoke and Brettanomyces Taint Removal using Reverse Osmosis. Through various partnerships, Winesecrets has since added a wide array of winemaking technology to its portfolio, including Ultrafiltration, perstractive alcohol adjustment and cross flow filtration.
NORTH AMERICA'S SOURCE FOR WINE FILTRATION

Winesecrets provides America's wine producers with separation technologies that improve efficiency, eco-performance and wine quality. We deliver technologies to North America's wine producers with unparalleled service, expertise and dedication, meeting the growing need for environmentally sustainable production methods, and solutions for some of the problems posed by the changing climate.
Winesecrets offers a variety of wine filtration technologies. We learned that the most formidable barrier to the adoption of environmentally friendly technologies is capital investment. We broke this barrier by mounting the equipment on trailers, and offering these technologies as a mobile service, greatly reducing the cost of use. Winesecrets' branded U.S. and Canadian companies operate in California, Oregon, Washington, the B.C. Okanagan Valley, the Niagara region of Ontario, Texas and the Mid Atlantic region of the US. Winesecrets' services allow wineries to bring a wider range of wines to market in less time than is possible with conventional methods of wine correction and finishing. Winesecrets offers a variety of wine filtration technologies.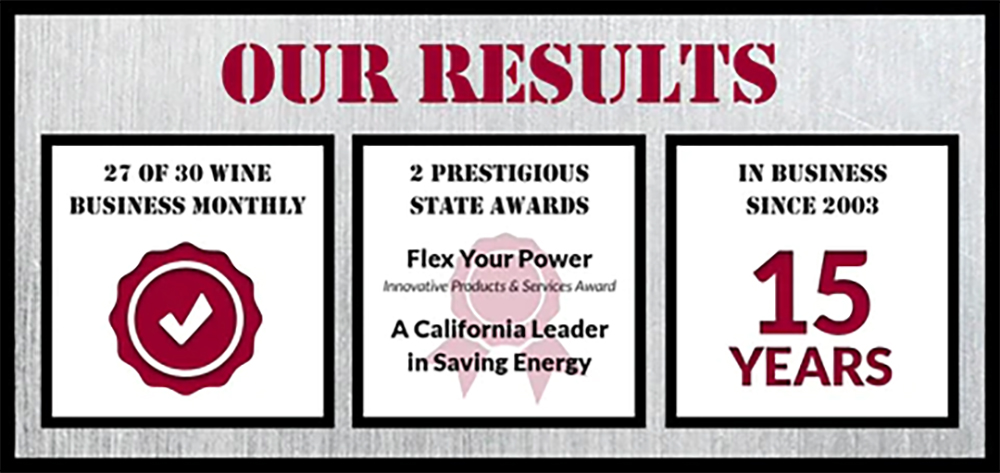 Ready to take the first step? By filling in the request below, we will begin the process of preparing a customized solution to your winemaking challenge. Our team of professionals is ready to share decades of wine production knowledge with you. We love a challenge! And will do our best to ensure you are realizing superior results.